For Your Home
Email

Widomaker's Personal Email accounts are inexpensive and perfect for home or personal use.

Stand out from the crowd with a unique address! Personal Email accounts use a Widomaker branded domain name.

Advice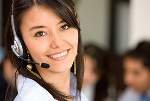 Contact us for local recommendations regarding any of the following...
Internet Connections
New Computers
Computer Repairs or Upgrades
Routers, Modems, Networking
Wi-Fi and Wireless Networking
Technology, Electronics, and Gadgets
Dial-Up

Dial-up uses an analog (POTS) telephone line and a V.90 or V.92 modem to establish a connection.