Why Use RMM?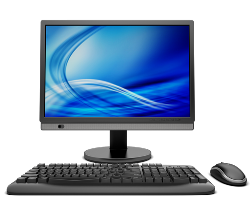 Computer systems play a crucial role in your company's daily operations. Problems with those systems can disrupt your operations—and those disruptions can lead to lost productivity, lost customers, and lost business opportunities, all of which hurts your bottom line. Consequently, keeping your computer systems secure and operating at peak efficiency needs to be a top priority.

How to Keep Your IT Running Smoothly
To help ensure safe, efficient computer systems, you need to monitor and manage all facets of your IT environment regularly. This means you need to:

Apply Software Updates

Applying software updates is a task that sometimes gets postponed or ignored, but it is crucial that you apply updates promptly. Proper patch management helps to fix any bugs discovered in your applications as well as provide enhancements. Most important, though, updates close known security vulnerabilities, which helps protect your computer systems from cyberattacks.

Keep Track of IT Assets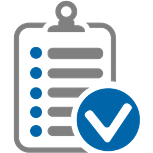 Another important but often ignored task is regularly inventorying IT assets, recording such information as serial numbers, licensing details, and location. For computing devices, it is also important to keep track of information about the installed applications, including their version numbers. Tracking IT assets lets you know much more than simply how many devices you have and where they are located. You will know other pertinent information, such as how old your equipment is, when a license is nearing its expiration date, and whether applications are receiving the necessary patches and updates.

Make Sure That Your Computers Are Secure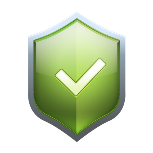 Monitoring your servers, desktop computers, and other devices for known security issues is one of the most important parts of your overall computer security strategy. While monitoring your computers for missing software updates is a good first step, more needs to be done. For instance, you should monitor a computer's event logs to see if there have been numerous unsuccessful attempts to remotely access it. This provides insight into attack is taking place rather than finding out days or weeks later when a hacker manages to gain entry and steal data or implant malware.

Make Sure That Your Computer Systems Are Performing as Expected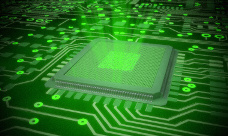 The time to think about the performance of your computer systems is not when they grind to a halt. You need to continually monitor the performance of your servers, desktop computers, and other devices. For example, you should regularly track memory and processor utilization as well as check the amount of free disk space available. Collecting performance data about your computer systems over time lets you identify detrimental long-term trends, even before issues reach levels that would trigger an alert.

This list is by no means exhaustive. There are many other tasks on a monitoring and management "To Do" list.

Have Peace of Mind without All the Work

With all the tasks that need to be done, monitoring and managing your computer systems can be a tall order. We can take care of them for you so that you can concentrate on running your business.

Our team will remotely monitor and manage your computer systems, uncovering security and performance issues so that they can be addressed before they turn into larger problems that can cause downtime. You will have peace of mind knowing that we will be watching your computer systems, keeping them safe and operating at peak efficiency.

Learn more about our remote monitoring and management services. Click a button, below...